Join me at Nitehawk Cinemas for a screening of the 89 minute black-and-white cult-classic midnight-movie phantasmagoria that single handedly made the word "Lynchian" necessary for our culture. Often after you see a movie like that you google "Eraserhead analysis," but in this case we are going to do that analysis live for about 45 minutes, as a group, because honestly you guys I feel like we are smarter than dickheads on the internet, whose explanations are designed to make quick sense of something so you can move on, or insist it is all meaningless, rather than take a moment to sit in the productive weirdness Lynch has designed, and THINK.

I am gonna provide some tools for getting started thinking about this space, including Kafka, Orson Welles, Samuel Beckett, and Billy Wilder. I am particularly interested in the way Lynch creates images that resonate, but don't direct you how to feel about them. I am also fascinated by Lynch's obsession with characters in stories watching something on a stage, and if you don't think that makes me think about Shakespeare, who does the same thing, you are out of your gourd.

I am picturing this as a kind of lecture with a lot of audience comments and questions. Also please drag in people who have never seen it because they are literally the most fun audience members.

-Geoff Klock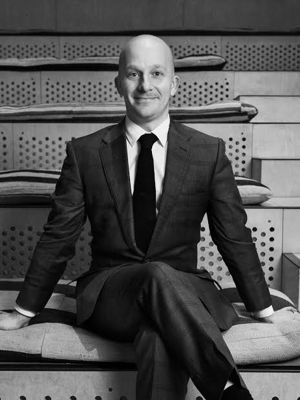 Teacher: Geoff Klock
Geoff Klock has a doctorate from Oxford and is a professor at BMCC-CUNY. He teaches philosophy (mostly the philosophy of art), Shakespeare, canonical poetry in English, parables, and film (mostly movies about movies, and David Lynch). He is the author of four academic books on things like television shows and superheroes and has been cited 290 times.
---
Venue: Nitehawk Cinema Williamsburg

---

Add to Calendar

May 7, 20197 p.m.

May 7, 2019

America/New_York

Think Olio | Olio Movie Night | Eraserhead

Join Geoff Klock in Nitehawk's Williamsburg lounge for an evening of watching and discussing David Lynch's Eraserhead over food and specialty cocktails.

None