Midsummer Night's Dream is the story of a bunch of city kids (from Athens) who venture out into the woods and have some strange intense experiences with faerie creatures. Leave NYC and join me in the woods where we will take an intense weekend-long look at this play about a bunch of faerie creatures – and think role of the imagination (a word which Shakespeare virtually creates in its modern sense in a single speech in this play), the role of theater and the theater audience and the importance of make-believe, the idea that intelligence as a virtue may be over-valued and an analysis of the workings of love. Also maybe climate change?

There are four movie versions and we are going to watch at least two – we are going to spend time thinking about the choices actors and directors make – so you can 100% show up with ZERO knowledge of Shakespeare or this play and you are going to leave a high-test expert. I will also be providing everyone with a copy of the play so that you will literally always be on the same page.
---
**This is the weekend of the Wassaic Project Summer Festival**
This will be a 2-night OlioHouse weekend. Arrive Friday 8/2 after 9pm for a viewing of a movie version of the play. We'll hang that night and then we will make pancakes in the morning before diving into some more Shakespeare with Geoff. We'll share lunch on the porch and explore the Wassaic Project festivities before coming back for another Olio. Then of course, we'll enjoy dinner at the lantern before coming back to OlioHouse for another late-night movie version of the play (with more popcorn). We'll wrap things up on Sunday over breakfast then make sure everyone gets to the train to head back to the city. Schedule of events is subject to change based on the desires of the group!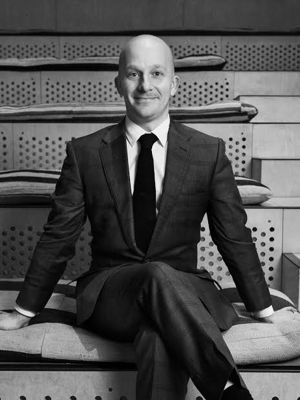 Teacher: Geoff Klock
Geoff Klock has a doctorate from Oxford and is a professor at BMCC-CUNY. He teaches philosophy (mostly the philosophy of art), Shakespeare, canonical poetry in English, parables, and film (mostly movies about movies, and David Lynch). He is the author of four academic books on things like television shows and superheroes and has been cited 290 times.
---
Venue: OlioHouse | Wassaic, NY

---

Add to Calendar

Aug. 2, 20197:30 p.m.

Aug. 2, 2019

America/New_York

Think Olio | OlioHouse Weekend | Midsummer Night's Dream

This will be a 2-night OlioHouse weekend where you can leave NYC and join us in the woods where we will take an intense weekend-long look at this play about a bunch of faerie creatures – and think role of the imagination.

None