As a historian of American slavery, I often find myself confronted by the same question from my students. Invariably, during our discussion of human bondage, someone will ask: "How could people do that? How could human beings justify enslaving other human beings?" Each time I encounter this inquiry, I begin by pointing not to the past, but to the present. At some point in the future, I suggest to my class, people will be asking a similar question about us—only they will be referring to mass incarceration.
How have we come to believe that the state is justified in its power to lock people in cages? How can we bear witness to the mass imprisonment of millions of human bodies, particularly brown and black bodies, without widespread revolt and outrage? And why do we now measure punishment, not through explicit bodily pain or monetary penalty, but by time? Months, years, decades. What, exactly, does the prison set out to punish? The criminal or the crime? The body or the soul? The public spectacle of the tortured body may have all but disappeared, but as philosopher and historian Michel Foucault reminds us in his masterful work, Discipline and Punish: The Birth of the Prison, we must not be so gullible as to believe that the disappearance of the whipping post signals a move toward a more humanitarian society. The torturer and the public executioner may have gone into hiding, but according to Foucault, their absence marks a shift not toward liberty, but toward one of the most policed and regulated societies the world has ever known. Even bodies that live outside the cage, he tells us, are systematically disciplined to obey and submit—even when we know the watchtower is empty. Thus, we have foolishly come to embrace our internalized personal prison as our most precious place of freedom. The soul, Foucault argues, has become "the prison of the body."
Please join us for this Olio, devoted solely to unpacking and understanding one of Foucault's most celebrated and provocative works, Discipline and Punish. With the help of Foucault, we will ask ourselves the painful but much needed questions: What role should the non-caged play during this era of mass incarceration? What is our duty in the face of such massive unfreedom?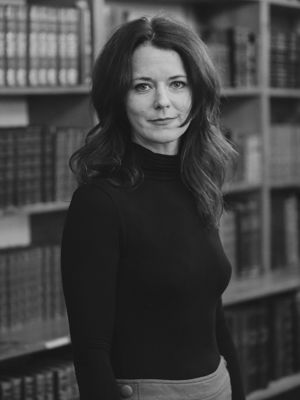 Teacher: Jamie Warren
Jamie Warren has a Ph.D. in American History from Indiana University, and she is an Assistant Professor at BMCC-CUNY where she teaches American history, the history of women and gender, and women's studies. Her research focuses on slavery in antebellum South with a particular focus on death, the body, and the philosophy of history.
---
Venue: Strand Bookstore

---

Add to Calendar

Feb. 9, 20187 p.m.

Feb. 9, 2018

America/New_York

Think Olio | The Body in a Cage: Modern Prisons, External and Internal

Big Brother watching you? Surveillance state surrounding you? So what. Power has already trained you to survey yourself, to discipline your body and soul into obedience.

None