Happy New Year Think Olio Style
Each of these Mini-Olios will be 20 minutes long with time for a short Q&A in between.
---
Dada is Anti-Dada
Professor Hallie Scott
Dada emerged in Zurich in 1916 as a reaction to the catastrophic violence of World War I, the blind futurism of the artistic movements that preceded the war, and the false notions of progress that governed both. "What we are celebrating is both buffoonery and a requiem mass," poet-artist Hugo Ball said of the Dada events that he and other artists, writers, and filmmakers organized in rejection of modern society. These events, and the Dada disgust that they manifested, reveal the horrors and absurdities of progress.

Consumer Society Made Easy
Professor Ward Regan
The rise of industrial society and its new and distinctive form of mass production created the corollary need for mass consumption. They are two sides of the same economic coin. One of the main questions economists have pursued is understanding the dynamic between supply and demand in pursuit of some perfectly balanced free market. So ten thousand years of human development have at last produced the combination bagel toaster & egg poacher (take that, Angkor Wat and Sphinx!) The final victory of planned obsolescence?

Our Most Violent Fantasy
Professor Jamie Warren
In recent years, some conservative and neoliberal academics have touted the idea that human societies are evolving toward a less violent state. Progress, such scholars claim, is an inherent quality of our species, and history moves in one direction. But what if the notion of progress itself is in fact our most enduring fuel for violence? Let us look closely at the myth of historical progress and ask ourselves just how we came to believe that the past exists in service to the future.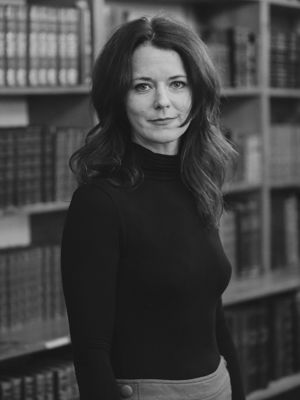 Teacher: Jamie Warren
Jamie Warren has a Ph.D. in American History from Indiana University, and she is an Assistant Professor at BMCC-CUNY where she teaches American history, the history of women and gender, and women's studies. Her research focuses on slavery in antebellum South with a particular focus on death, the body, and the philosophy of history.
---
Venue: Berg'n

---

Add to Calendar

Jan. 5, 20177:30 p.m.

Jan. 5, 2017

America/New_York

Think Olio | The Myth of Progress: Planned Obsolescence, Anti-Art, and the Violence of Linear Time

None