This Sunday we'll meet at Threes Brewing for brunch while Patricia Kim leads us through some perspectives on Frankenstein that you probably never got in high school.

You don't have to have read the book to join us for the discussion.
​
Martin Luther King, in a speech to the American Psychological Association one year before his assassination, stated, "The field of psychology has given us a great word…maladjusted. The word implies [y]ou are saying that all must seek the well-adjusted life in order to avoid neurotic and schizophrenic personalities. There are some things concerning which we must always be maladjusted to if we are to be people of good will."

The prompt when Mary Shelley wrote Frankenstein? Think of the most terrifying story the mind can concoct. In this discussion, we will explore her version of the myth of Prometheus and the human compulsion for scientific knowledge and its often terrible consequences.

We will discuss the ways in which King and Shelley may be warning us about the same things.



---
Some questions to think about:

Who is the monster? In what ways are you, the reader, asked to reflect on, if not interrogated about your moral obligations? How so?
What can we do—both individually and collectively—to empower ourselves in a landscape that actively works to uproot the possibility of lasting change?
The Gothic movement came as a reaction to the strict use of logic and reason brought on by the Enlightenment. When do we begin to learn that our emotions and, by association, our humanity, should be kept in the background of our waking lives?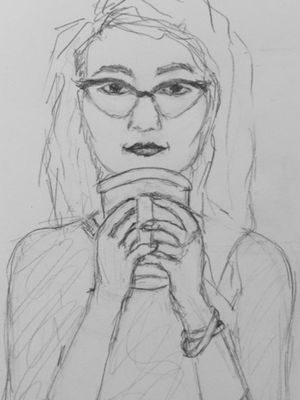 Teacher: Patricia Kim
Patricia Kim received her MFA from Columbia University and teaches Composition and Literature classes at Baruch College while completing a novel. She is a licensed social worker who worked for the Mental Health Service Corps. (MHSC) under New York's Thrive initiative and is now a reentry social worker on Rikers Island, providing services to the population of patients on Rikers with serious mental
---
Venue: Threes Brewing // Greenpoint

---

Add to Calendar

Oct. 27, 20191 p.m.

Oct. 27, 2019

America/New_York

Think Olio | Frankenstein: Well-Adjusted to Insanity

We'll meet for brunch at Three's Brewing and take a deep dive into Mary Shelley's Frankenstein to discuss the human compulsion for scientific knowledge and some of its cultural consequences.

None