To the conventional "How are you?", most people would automatically answer the emphatic "GREAT" we all know, and rarely question.
Why display such a positive attitude towards the people who inquire about our wellbeing, even when our life might be falling apart?
In this Olio, we will explore the manifestations and possible reasons for the repulsion people feel for their suffering peers, and how that repulsion might be connected to the pressure for performance in a narcissistic "burnout society" we live in.
We'll try to redefine what a more "authentic joy" could be and the benefits of a certain type of laziness, by discussing views we can find, for instance, in the essay "The Agony of Eros" by Byung-Chul Han, but also in several classical works of continental philosophy by Bertrand Russell, Pascal or Epicurus. Some quotes to ponder before our conversation:

Pascal — "The sole cause of man's unhappiness is that he does not know how to stay quietly in his room."


Russell - "One of the symptoms of an approaching nervous breakdown is the belief that one's work is terribly important."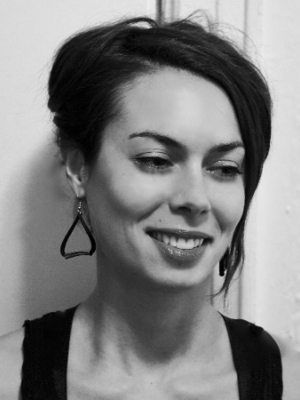 Teacher: Jeanne Proust
While teaching at different universities in New York, Jeanne is advocating for a widening of philosophical education beyond the academia frontiers by participating in different events open to the general public. She taught at Rikers Island as a volunteer, and regularly gives public talks in philosophy, leading her to recently produce her own podcast, "Can You Phil It?".
---
Venue: Strand Bookstore

---

Add to Calendar

Aug. 15, 20197 p.m.

Aug. 15, 2019

America/New_York

Think Olio | The Tyranny of Happy: On Contemporary Over-Performance

In this Olio, we will explore the manifestations and possible reasons for the repulsion people feel for their suffering peers, and how that repulsion might be connected to the pressure for performance in a narcissistic "burnout society" we live in.

None