Jamie Warren will be opening the event with a short discussion about the import of political organizing. This will be include a brief sketch of how change has only happened through organized community efforts.
INDIANA AND NORTH CAROLINA ARE RIPE FOR POLITICAL TRANSFORMATION.
Brigid Flaherty and Kate Hess Pace are experienced organizers whose focus is building the power of everyday people to make the changes that matter to them. In the wake of the recent presidential election, both have committed to make a real difference by moving from their urban homes, with Kate moving back to her birthplace in the Midwest and Brigid headed back to the South.
Down Home North Carolina and Hoosier Action seek to build a new model for small-town America. These two new organizations will focus on political education, building membership, anti-racist training, and campaigns to secure long-term, transformation in their home districts.
On Tuesday, March 21, Brigid and Kate are hosting a fundraiser in New York City, where they will be joined by North Carolina-based organizer Todd Zimmer. At the event, they will discuss their decisions to move back home, and the what they will build, and creating relationships across the country for a national movement. Please join us in supporting their cause.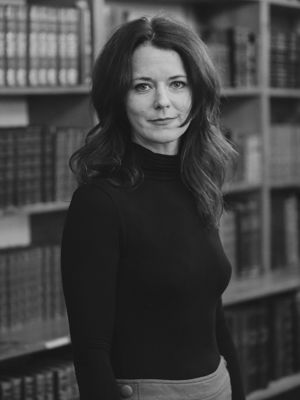 Teacher: Jamie Warren
Jamie Warren has a Ph.D. in American History from Indiana University, and she is an Assistant Professor at BMCC-CUNY where she teaches American history, the history of women and gender, and women's studies. Her research focuses on slavery in antebellum South with a particular focus on death, the body, and the philosophy of history.
---
Venue: The Footlight Bar

---

Add to Calendar

March 21, 20177 p.m.

March 21, 2017

America/New_York

Think Olio | It's Not Their Country Yet: Organizing the Resistance Across the Blue/Red Divide | FUNDRAISER

Down Home North Carolina and Hoosier Action seek to build a new model for small-town America.

None