Who are we, as Americans really? What are American's guiding mythologies and what is its power in the world? Am I personally and publicly implicated in America's domestic and international actions and influence? What does it mean to be a critically engaged citizen at a time of intensifying US influence (power) and apparent empire. Can I be a citizen of this nation while still claiming a broader allegiance to a global community and humanity at large? These are just some of the questions that prolific poet and professor Sekou Sundiata explored through his highly collaborative work, produced in the final years of life. Instigated by the events of September 11th, Sekou brought together students, artists, and audiences and invited them to join him on his journey to try to uncover, distill and articulate the essence of American identity and American soul at a pivotal moment in our nation's contemporary history. One of the central methods Sekou leveraged as part of his "Research-to-Performance" method, was the Citizenship Dinner- a call for individuals from various walks of life to build community through the shared experience of food.
At this OlioHouse weekend, we will explore some of the key themes and questions that drove Sekou so many years ago while tapping into our own stories and identities to see what it means to be a radical and critically engaged citizen in the current American context. We will share food, stories, poetry, laughs and most importantly build community while attempting to break the barriers that so often divide us and keep us from recognizing our shared humanity and responsibilities to one another to address some of our most pressing issues.
Rough Schedule:
Saturday
2pm: Arrive at OlioHouse to lunch
3pm: Brian will teach an Olio on the Mythology of American Identity
4:30pm: Free time to explore Wassaic, check out the art residency and swim/hike!
7:00pm: Communal cooking and an Olio Salon Dinner
Sunday
9:00am Yoga and Breakfast
11:00am Closing Reflections
People can catch a ride for the noon or 2pm train back to Grand Central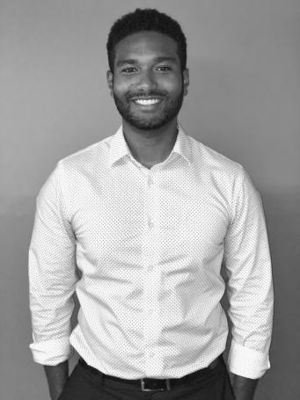 Teacher: Brian Lewis
Brian Lewis teaches courses on the Black Arts Movement and Art Making and Civic Engagement at the New School. He is the director of programs and education at Exalt, an equitable future for court-involved youth.
---
Venue: OlioHouse | Wassaic, NY

---

Add to Calendar

June 22, 20192 p.m.

June 22, 2019

America/New_York

Think Olio | OlioHouse | Breaking Bread: An Olio Salon Dinner

Join educator and community activist Brian Lewis for the first OlioHouse salon dinner. We'll have Olios during the day and cap off the evening with a shared dinner centered around the theme of identity and what it means to be a radical citizen.

None