It has been more than three decades since Audre Lorde issued this wise advice to feminists: "The master's tools will never dismantle the master's house." Challenging feminist scholars for their failure to fully recognize the overlapping and intersectional oppressions of race, class, sexuality, and gender, Lorde both chided and encouraged women to remember that, "The failure of academic feminists to recognize difference as a crucial strength is a failure to reach beyond the first patriarchal lesson. In our world, divide and conquer must become define and empower."

Taking cue from Lorde, this Olio will explore a time in American history when the feminist movement strove to link the fight for gender equality with the fight for racial equality. The first women's rights movement, taking shape in the decades just before the Civil War found a common ally in the abolitionist movement.
Americans such as Angelina and Sarah Grimke, Frederick Douglass, Elizabeth Cady Stanton, and Sojourner Truth worked together in their fight for freedom, viewing the struggle to end slavery and the struggle to free women from gender oppression as inherently linked via a common foe: patriarchy.
We will analyze the ideas that undergirded this coalition, and study the strategies they employed to push for a full scale social revolution. We will explore the ultimate failure of this partnership, analyzing how racism and sexism undermined the movements' unity after the Civil War. Finally, we will ask ourselves what we can learn from studying this moment in American history in the hopes of heeding Lorde's advice in our own fights for equality and visibility.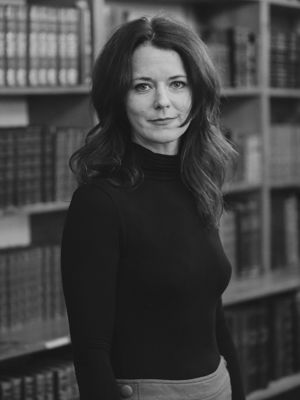 Teacher: Jamie Warren
Jamie Warren has a Ph.D. in American History from Indiana University, and she is an Assistant Professor at BMCC-CUNY where she teaches American history, the history of women and gender, and women's studies. Her research focuses on slavery in antebellum South with a particular focus on death, the body, and the philosophy of history.
---
Venue: Trans-Pecos

---

Add to Calendar

Oct. 11, 20167 p.m.

Oct. 11, 2016

America/New_York

Think Olio | Burn Down the Master's House: The Intimate Histories of Slavery, Abolitionism, and Women's Rights

None