"Nature does not hurry, yet everything is accomplished." - Lau Tzu
Qigong exercises are becoming very popular again in society and for good reason. With such high levels of personal and social anxiety arising all over the planet, the standing movement form of Jing Luo Xi (Meridian Cleansing) Qigong is a powerful aid in protecting, cleansing, and healing oneself from the inner and outer onslaughts we face on a daily basis. Similar to Tai Chi, Qigong is simpler in its approach to reducing anxiety using the natural power of Yin Yang to clear the meridians, vessels, and energy vortexes of the body.

We will learn about the philosophy of qigong and then move into guided exercises that you'll be able to take away with you and integrate into your life. All are welcome and no experience is needed.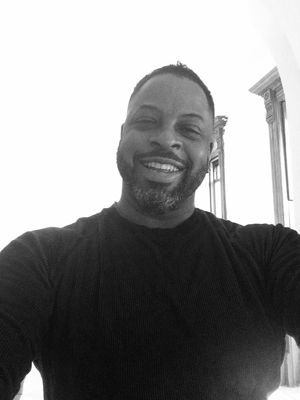 Teacher: Darryl Aiken-Afam
Darryl Aiken-Afam is CEO of AFAM Consulting and a martial artist and a practitioner of the Taoist healing and meditation arts, Meridian Cleansing Qigong, Zen Shiatsu and Taoist psychology. Darryl created his own system of Chi energy-based yoga called Meridian Touch back in 2000, derived from Chinese Tao-In exercises and blended with Zen Shiatsu, Athletic Training, and Martial Arts philosophy.
---
Venue: St John's Episcopal Church

---

Add to Calendar

Nov. 13, 20197:30 p.m.

Nov. 13, 2019

America/New_York

Think Olio | Ancient Healing for Modern Anxiety: Qigong Workshop

Darryl Aiken-Afam guides us through a hands on workshop exploring the ancient healing art of qigong that we can introduce into our lives to alleviate and flow with everyday anxiety.

None