From entertainment to education, shopping to social media, the internet shapes our lives. IT experts are preparing for the internet of things, a world of automated cars, intelligent homes, and interconnected appliances. As COVID forces the last traditional businesses to become virtual or die, we find ourselves confronting fundamental questions of being human, questions of mortality and meaning.
In these times of Covid, technology isn't just a blessing. It is the fallback, the only workable option, the last hope without which the few things we can still do—work remotely, socialize digitally, and consume virtually—would be impossible. But how did technology come to occupy such an intimate space in our lives? Is it just an accident of history or is a greater design at work? Is something pressing us into the technological? And what might that power be and what might it want? In this Olio, we learn from German philosopher Martin Heidegger about the mysterious essence of technology, and, on its far side, about the salvific potential of art.
What do his ideas about technology and cybernetics as a kind of "revealing" have to say to our time? And is it too late to avoid fusing with them, or can we still be saved?
*We're repeating this Olio to accomodate those in other timezones!*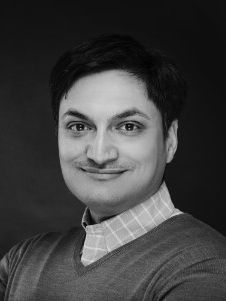 Teacher: Joydeep Bagchee
Dr. Joydeep Bagchee is a core doctoral faculty member at the Hindu University of America and a visiting lecturer based in Berlin, Germany. He holds a Ph.D. in Philosophy from New School for Social Research, New York. His areas of expertise are twentieth-century Continental philosophy, German Romanticism, Nietzsche, philology, and the Western reception of Indian thought.
---
Venue: Online
Zoom link will be sent upon signup.
---
Add to Calendar
May 30, 20202 p.m.
May 30, 2020
America/New_York
Think Olio | Apocalypse Now
Technology looks like the antidote to Covid. At the same time, what if Covid and technology are two sides of a greater power that is slowly forcing us into the technological era? This is the problematic thesis of German philosopher Martin Heidegger: technology is not of man's making, but an essential destining, a summons he can neither refuse nor ignore.
Online