The Contagion Book Club will be led by Scenius member Angie Mauri. Angie pitched this book club because she sees that history and literature are full of stories about contagions. In Angie's own words: Of the commentary I have heard about the spread of Covid-19 and the current state of emergency, a recurring one defines the situation "unreal". We are a long stretch from "normal", sure, but "unreal" is most definitely not a good definition of what is going on. In fact, quite the opposite is true. This is as real as can be. Through the lens of human history, rather than the limited one of personal history, one sees that pandemic diseases afflicted the world population time and time again throughout the centuries. We are facing a very scary and typically human plight. The danger is real, the consequences can be dire, emotions can go out of control and make people even more miserable than what we already need to be. What better than using art to catch up with reality?
To contextualize and process the fear and discomfort in these times, we will read and discuss the following books: History Of The Column Of Infamy by Alessandro Manzoni (1840), Death in Venice by Thomas Mann (1912), Love in the Time of Cholera by Gabriel García Márquez (1985), and Decameron by Giovanni Boccaccio (1351).
For our second book, we will read Death in Venice by Thomas Mann. (1912) The story takes place at a resort on the marina of Venice. Cholera infects the city but the authorities try to conceal the danger from tourists so that they don't leave. The plot follows the progress of a pederast and platonic love kindled in an aging artist by a beautiful teen-age boy sojourning at the same hotel. In a metaphoric sense, the disease is seen as the hangman who brings a decadent man to his demise, because the man is literally too weak and beyond himself to escape. The cultural environment here is the sickly introspection that make people stuck and unable to make a move to save themselves. This is a theme dear to European authors of the time. It finds its purest expression in the splendid short novel The Fall (1956) by Albert Camus. It's that crippling mode of thinking which detains individuals confined within the cage of their own heads, unable of empathy, joy, renovation and communication with others. It is ultimately a death sentence. The text exudes a pervasive sense of languor and fatigue. It describes with brilliant accuracy what exactly moves a person who lets himself die.
A PDF of the text is available from Think Olio.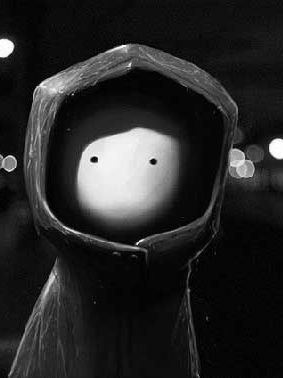 Teacher: Member-Led
This event is member-led.
---
Venue: Online
Zoom link will be sent upon signup.
---
Add to Calendar
May 3, 20202:30 p.m.
May 3, 2020
America/New_York
Think Olio | Contagion Book Club - Death in Venice
Contagion Book Club, reading Death in Venice by Thomas Mann
Online