​With the myriad of forms and styles of dance these days, watching dance may feel alienating. Are you one of those people who feel you don't "understand" dance? In this Olio, we will demystify the art form not only through lecture and video watching, but also by making dances ourselves. Don't worry! You don't have to have any dance experience or even be in particularly good shape. As long you don't mind taking your shoes off, you are good to go. Once you learn a few ways to manipulate physical movement into a structured form or two, you will find watching dance more accessible and enjoyable. Choreographer and master teacher Nicole Pierce will lead short improvisational exercises to generate, see, and define movement. We will then use this movement to compose "mini dances." By focusing your eye on detail and nuance, you will find that movement and dance is everywhere – on the street, in the grocery store, even in your own kitchen. After making a few dances ourselves we will then sit down for lecture, video watching and discussion. Video footage will span centuries starting with classical ballet and then working chronologically by touching on the modern dance pioneers such as Isadora Duncan and Martha Graham. From there we will look at the work of Merce Cunningham and the Judson Church Movement and conclude with footage from choreographers alive and well and working today. The whole Olio experience will last three hours.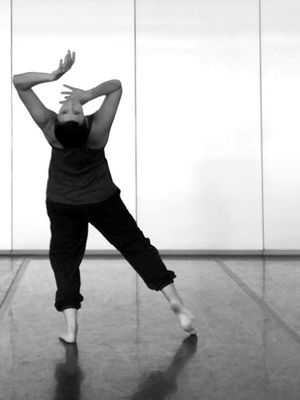 Teacher: Nicole Pierce
Nicole Pierce has taught widely throughout New England and NYC most recently at Gibney Dance, Barnard College, Harkness Dance Center and Creative Arts Studio.
---
Venue: The William Vale
111 N. 12th Street Brooklyn, NY 11249
The William Vale's multi-use space is designed to connect local friends and neighbors from afar. A public park, sprawling plaza, and variety of adult- and child-friendly programs set the stage for engagement and unexpected encounters.
---
Add to Calendar
Jan. 25, 20207:30 p.m.
Jan. 25, 2020
America/New_York
Think Olio | Olio Workshop | Contemporary Dance
Join us for a three hour Olio where we immerse ourselves in the world of contemporary dance. After making a few dances ourselves we will then sit down for lecture, videos and discussion.
The William Vale