"I follow horse trails through secret pathways indigenous ghost caves and African Burial Grounds . . . the Untouchables and Enchanters doo wop and doo-rag in a spot of starlight like they don't know they're dead as if to say See that star, see that light? This is what we always wanted to be." -Sekou Sundiata (The 51st Dream State) When describing why he was drawn to the World Trade Center/African Burial ground post 9/11, iconic and posthumous Black Arts Movement poet Sekou Sundiata conjured the notion of Irish/Celtic "thin spaces." He referenced this term to embody what he perceived to be the magnitude and magical surrealist power of this space. For Sundiata, "thin places" are spaces where the past, present and future collide. They are sacred and mysterious spaces where there has been considerable trauma or something of extraordinary significance has taken place. They are places where the dead and living convene in a kind of infinite dance of energy, love and power. For so many obvious reasons, the language and imagery of this concept lends itself well to the African Burial ground and World Trade Center site. In the last year of his life, Sundiata, a native New Yorker and self-described product of the radical movements of the 60s, sought to re-imagine, re-create and re-establish complex understandings of his identity and role in what he considered a deeply problematic and emboldened "American Empire" in the aftermath of the 9/11 attacks and the proceeding War on Terror. For these reasons, Sundiata came to hone in and focus consistently on the African Burial ground/World Trade Center site, which was featured prominently in his poems and interdisciplinary art work. In honor of Sundiata's life, art work and legacy, the African and indigenous people as well as all the victims of 9/11 who perished at this site, this Olio will feature readings, performance, writing, critical dialogue, discussion and perhaps most importantly community building, all centered on the premise and understanding of the African Burial ground as a "thin place". The public will be invited to gather, be introspective, think critically and go beyond pervasive labels and assumptions as Sundiata would have had us do, to dare to think radically about how the history, experiences, narratives, and energy of the African Burial ground can inform our current understandings of our world. *This Olio is free to the public! Attendees still need to rsvp to be included on the guest list.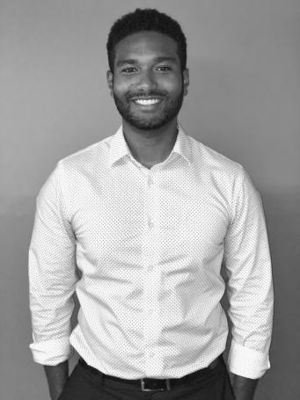 Teacher: Brian Lewis
Brian Lewis teaches courses on the Black Arts Movement and Art Making and Civic Engagement at the New School. He is the director of programs and education at Exalt, an equitable future for court-involved youth.
---
Venue: African Burial Ground National Monument
290 Broadway 1st Floor New York, NY 10007
African Burial Ground is the oldest and largest known excavated burial ground in North America for both free and enslaved Africans. It protects the historic role slavery played in building New York
Details:
*This Olio is free to the public! Attendees still need to rsvp to be included on the guest list.
---
Add to Calendar
Feb. 10, 20207:30 p.m.
Feb. 10, 2020
America/New_York
Think Olio | What is Radical Citizenship?
Join Brian Lewis as we discover the 9/11 inspired poetry of NYC author/activist, Sekou Sundiata, and tour the African Burial Grounds as part of the Think Olio x National Parks Series. We'll discuss the notion of 'A Thin Place', where past meets present and the idea of radical citizenship.
African Burial Ground National Monument